Discover the secret method that will help YOU too read and write Arabic effortlessly in only a few hours…

by Max Maddocks, MA, MPhil, Founder of ArabicGenie.Com
Learning Arabic can be frustrating at times, especially with a writing system so complex.
Do you want to learn how to read and write Arabic, but are completely hair-pulling frustrated by traditional rote learning?
What if I told you a method existed that uses a unique, one of a kind approach to not only memorizing but using the Arabic script in just a few hours?
I still remember the frustration of spending months in expensive classes with virtually no results to show for. All those little squiggles and lines just wouldn't get into my head, no matter how hard I tried or how many times I copied out by hand each letter.
Fortunately, I found a revolutionary new learning technique that makes learning the Arabic alphabet effortless and enjoyable.
I refined the secret I found into a results-getting system so that you too can profit from it…
Introducing:
This e-book is a complete course for learning the Arabic writing system with a painless, fast, and unique method.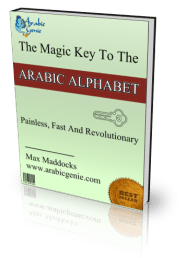 Using this system you'll see instant results:
Arabic learners just like you from all around the world have achieved real success with my method: USA, UK, South Africa, Denmark, Norway, Germany, New Zealand, Sweden, UAE, Iraq…
Here is an e-mail one of my customers sent me recently:
Dear Max,

I have now purchased and downloaded the book and it is truly an amazing way to learn the Arabic alphabet. All Arabic books teaching the Alphabet which I have come across so far have introduced it the way you would to an Arabic speaker. Yours is the only one that does it from a non-native speaker's perspective.

Many thanks,

Joyce Rogers, United Arab Emirates
Another customer describes how powerful the method in my book is:
Max,

I was delighted to find your method since without it I fear I would still be staring at tables of hieroglyphics that made no sense. I am surprised that my fear of trying to decipher the script is now gone.

Jon Neall, United Kingdom
A customer sent me the following e-mail after one day of using "The Magic Key To The Arabic Alphabet":
Hello,

I just want to say that I have learned a lot about the pronunciation of letters and writing within hours of using your program and I'm glad I purchased this product instead of Rosetta Stone. It saved me a lot of money. […] I would highly recommend this program to anyone starting out Arabic as the alphabet is a very important thing to learn first when starting your journey on a second language especially with a language like Arabic which is far different than Roman languages.

Thank you again,

Joshua Phinney, United States
And here is praise for my book from "The Arabic Student" weblog:":
Arabic Genie turned out to be a much better program than I expected. It takes things that make total sense to Arabs, but not so much sense to English speakers, and explains them in a way that is perfectly logical and simple.

The Arabic Student

(thearabicstudent.blogspot.com)
Let me demonstrate the power of the method to you now and prove to you that you can learn your first Arabic letter in the next 3 minutes.
Look at the example on the right. You see the Arabic letter for "n", below the letter you see a person with a big belly and a visible navel.
Now, close your eyes and visualize the image in your mind for a few seconds. Whenever you will see the Arabic "n" you will immediately think back to the big belly with the navel, which in turn reminds you that the shape you see before you is the Arabic "n" sound.
Here is how to draw the letter: start from the right and draw a circle that is open at the top. Then simply add a dot on top. Arabic Letter "n" drawn
As you can see this method does NOT rely on hours of excruciating rote memorization. It is a fun and easy way to start out on your language learning journey.
The Magic Key To The Arabic Alphabet contains a memory image and complete explanation for every single one of the 28 letters of the Arabic alphabet.
The book also contains exact demonstrations of the way the Arabic letters are drawn and extensive fun exercises that help you learn to write complete words in no time at all.
This is a completely unique method. You won't find this taught anywhere else. That's why I want you to click here right now and buy your Magic Key To The Arabic Alphabet! It's a digital download and will be on your desktop in minutes.
Dear Mr. Maddocks,

I had purchased the Arabic alphabet from you previously and I'm glad to say that it's worked wonders for me. Your method is marvelous. I'm on my third year of Arabic and my knowledge of the language is up to par.

Rance Camarena, United States
Learning to read and write Arabic is the single most important thing you can do to speak fluent Arabic. Even if you are only interested in speaking, you should still learn to read and write the language. Here are the reasons why:
In the Arab World everything is written in Arabic! And by everything I really mean everything. Ever entered the wrong restroom because you couldn't read the sign on the door? Well, I can tell you it's not pleasant.
Having a grasp of the written word will enable you to progress beyond the basics very quickly. Sure, you can learn a few phrases without knowing the Arabic alphabet, but as soon as you want to progress beyond the "Hello, me hungry" type of sentences you will need to learn to read and write.
Reading is an extremely important part of learning a language that helps you assimilate the foreign words and structures much faster than simply relying on audio.
In summary, learning the Arabic script is the first crucial step towards fluency in the language!
Before you buy The Magic Key To The Arabic Alphabet let's take a look at what results you can expect within a few hours…
After completing the course you will effortlessly have mastered all 28 letters of the Arabic alphabet with carefully-crafted memory associations that will burn the Arabic letters deep into your long-term memory.
This type of associative memory goes back to the Ancient Greeks who successfully used this proven technique to memorize thousands of verses. Now you can harness the same techniques to propel your Arabic to a new level.
Be able to read and write complete Arabic words and sentences.
Through the extensive illustrations and fun exercises you'll be able to recognize how each letter is drawn, both in printing and in handwriting.
You will learn how to decipher real-life examples from Arabic masterpieces of calligraphy.
Instant results! There will be tangible, real rapid progress after only a few minutes.
Chapter 1 – The Basics
This chapter introduces you to the fundamental rules of the script.
Chapter 2 – The Arabic Letters
In this chapter you quickly master all the letters with my special memory technique.
Chapter 3 – Additional Signs
Learn a few additional signs that are not strictly part of the alphabet itself, but are nevertheless necessary.
Chapter 4 – Short Vowels
You'll learn exactly how to use the short vowel signs that are found in the Koran and childrens' literature.
Chapter 5 – The Real Thing: Arabic Words
In Chapter 5 you proceed to use your skills to write and recognize actual Arabic words.
Chapter 6 – Arabic Alphabet Chart
This essential reference chapter summarizes the letters, their shapes, sounds, and memory images.
Chapter 7 – Remember The Order Of The Arabic Alphabet
With a special memory technique you'll commit the order of the letters to memory without any need for rote learning.
Chapter 8 – Ligatures And Arabic Calligraphy
I show you real life examples of Arabic calligraphy and give you a special technique with which you can decipher these "riddles".
What are you waiting for?
Unlock the Arabic language right now with The Magic Key To The Arabic Alphabet! It's available as an instant download, so it can be yours within minutes.
The Magic Key To The Arabic Alphabet can be instantly downloaded
24 hours a day, 7 days a week
The Magic Key To The Arabic Alphabet is a digital e-book. You'll instantly download it as an easy-to-use PDF file, which opens like the pages of a book on all Windows and Mac computers. It can also be printed out for ease of reading.
After your payment, you will be taken to a download page where you can get your report with a click of your mouse. It's that easy!
Arabic classes might cost you anywhere between $35 and $100 per lesson.
With traditional (slow and painful) methods it could take you as much as 30 lessons to master the writing system (if you don't give up before), spread out over weeks.
That would cost you between $1050 and $3000! Plus, consider all the lost time spent on laborious rote memorization.
This e-book used to cost $47, but I have slashed the price to just $27 (USD) to make it even more accessible – please buy your copy soon before the price goes up again!
Think of how much money and hardship you will save by investing $47 only $27 to receive instant access to The Magic Key To The Arabic Alphabet.
Click here to kickstart your Arabic now!
Act immediately and receive the following FREE bonus…
Because I want you to make the right choice for your Arabic language success, I have secured an incredible free bonus for you.
When you buy right now you'll receive this bonus at absolutely no extra cost.
FREE! FSI Modern Written Arabic Volume I (a $325 value!)
FSI Modern Written Arabic is one of the most complete Arabic courses in existence and was developed by the Foreign Service Institute (FSI) for the United States government to train US diplomats and secret service agents.
You get instant access to:
The Magic Key To The Arabic Alphabet
AND your free copy of FSI Modern Written Arabic Volume I.
Both are instant downloads…you're only 3 minutes away from learning to read and write Arabic!
All of that is yours for the low one-time investment of $47 only $27.
Max,

I bought your ebook The Magic Key less than a week ago, and I'm already reading Arabic! Of course, I'm still quite slow, but I cannot believe how quickly and easily this has worked, and I look forward to making progress at a rate I never thought possible.

You have my enduring gratitude,

Michelle Jacobs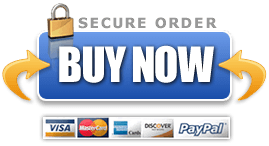 You'll be reading and writing Arabic within hours… GUARANTEED!
Because I am so confident that this system works for you, I have an unconditional 30-day money-back guarantee.
If for any reason you don't think this book is for you, simply send me an email within 30 days after purchase and I will personally send you a full refund, no questions asked!
This means your purchase is completely risk-free!
To buy The Magic Key To The Arabic Alphabet just click the button below!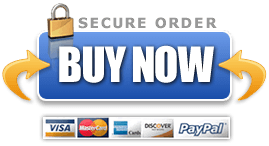 (this page may take a few seconds to load.)
I've removed all the hard work from learning this beautiful language. Stop trying to learn from methods that just don't work!
I wish you all the success with your Arabic learning journey.
Best regards,

ArabicGenie.com
P.S. If you are looking for an easy, painless and effective way to learn the Arabic alphabet, this book is for you!
P.P.S. Don't forget my ironclad, no questions asked, money back guarantee. You have a full 30 days to test drive the entire system and if you are not completely satisfied with your purchase I will refund 100% of your money.
So what are you waiting for? Take action now!