Your Own Personal Arabic Tattoo Design
Have me translate and design your very own unique Arabic tattoo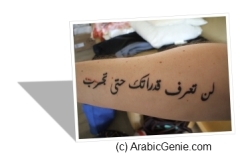 Alright, so you know that you can get my book "Arabic Tattoos" with over 1400 Arabic tattoo designs based on 284 words and phrases? And still, you want something even more unique? In this case, the custom tattoo design service I'm offering is exactly what you need.
Every order includes:
at least 6 different designs (fonts) of the requested phrase, so that you can pick a design you like
PDF-document, so that you can view and print the design on any PC or Mac
accurate translation, so that you can be sure that your tattoo is correct
phonetic transliteration of the Arabic words, so that you can pronounce them without knowing the Arabic script
if needed, explanatory notes, so that you are aware of any other meaning of the Arabic words
Order your unique Arabic tattoo design now
Recently completed
orders:
Fire and Flame
Lion-hearted girl
Peace and Love
Protection
The Truth
Forever
God willing
Perseverance
Charlie
Samara
The Power of
Writing
Simply select the number of words you want to have translated, type in the actual phrase and click the "buy now" button. After your payment at PayPal I will receive an e-mail with your requirements and will start working on your tattoo design. Current turnaround time is 2 working days.
NOTICE: Temporarily closed.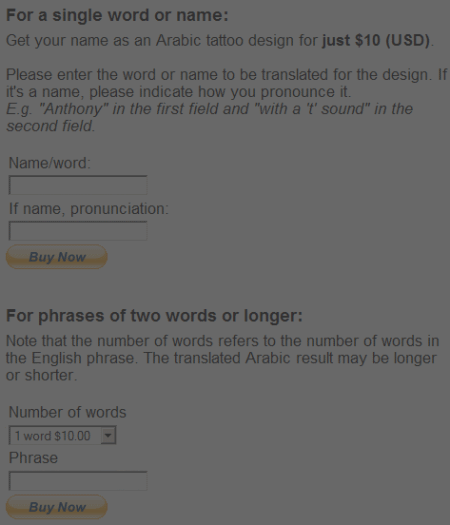 NOTICE: Temporarily closed.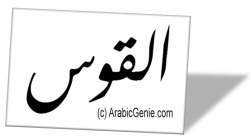 If you have any questions, please contact me via e-mail.
I look forward to completing your Arabic tattoo design order!
Best regards,

ArabicGenie.com