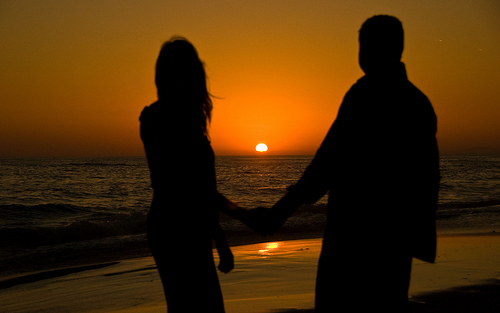 Love is an important concept for Arabs, so it should come as no surprise that there are many different ways to express love in Arabic, all with slightly different meanings. The strong culture of poetry and songs revolving around love developed because in the Arab world marriages were generally arranged, rather than chosen freely. All too often, one's love had to go unanswered, because of society, culture or religion. Poetry and songs provided an outlet for the passion of the lovers and – as a result – enriched the Arabic language with many nuanced words related to love.
حب (Hubb)
The most common and the most general term for love in Arabic is حب (Hubb). This word is used in a wide variety of situations, to refer to love between lovers, love for one's parents, love for God, love for one's country etc. Here are four different designs for this word:
The verb corresponding to this noun is أحبّ (aHabba) and is used in the following way:
I love you (addressing a woman): أحبّك (uHibbuki)
I love you (addressing a man): أحبّك (uHibbuka)
I love you (addressing a group of three or more individuals): أحبّكم (uHibbukum)
حبيبي (Habeebi)
The words حبيبي (Habeebi) (m.) and حبيبتي (Habeebati) (f.) are very common expressions that mean "beloved" or "darling" for a man or a woman respectively. Note that these words are also sometimes used to address a friend or relative and do not necessarily imply a romantic relationship.
محبة (maHabba)
Although محبة (maHabba) can be used to refer to romantic love, it more commonly means brotherly love or compassionate love, for instance in the following quote from Corinthians in the Bible:
"Faith, hope, love, but the greatest of these is love":
الإيمان والرجاء والمحبة، هذه الثلاثة ولكن أعظمهن المحبة
عشق ('ishq)
The word عشق ('ishq) is another common word, but with a more restricted meaning of "passionate love" and is generally reserved to refer to love in a romantic relationship (as opposed to brotherly love).
شغف (shaghaf)
The term شغف (shaghaf) can best be thought of as "passion", but it can also mean sensual desire (i.e. lust). Sometimes this term is used to refer to infatuation or the state of being madly in love. E.g. the adjectives شغوف (shaghoof) or مشغوف (mashghoof) translate as "to be madly in love".
هوى (hawa)
This is yet another concept of love, often used in the sense of "longing" or "desire". Fun fact: the root هوى can have the meaning of "to drop down, fall down, or to swoop down". In other words, love that sweeps you from your feet.
ولع (wala3)
Similarly to shaghaf, ولع (wala3) means "passionate love" or "ardent desire" from the root meaning of "to catch fire".
وله (walah)
This is the kind of love that drives you mad. The Hans Wehr dictionary suitably translates it as "amorous rapture".
A few more words to express "love" in Arabic:
وجد

(wajd)
ecstasy of love

غرام

(gharaam)
ardent desire, infatuation

شوق

(shawq)
yearning, craving, desire, wild affection

صبابة

(Sabaaba)
ardent love, fervent longing

حنان

(Hanaan)
tender love

ود

(wid)
love, friendship
There are, of course, many more words that all express the concept of love in Arabic, but I believe that the terms presented here are the most common ones. If you know any other words that have an interesting nuance, please let me know in the comments.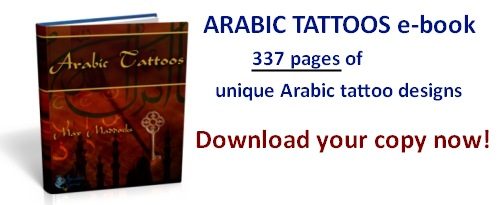 Image credit for picture on top: Gregory Jordan