If you're a regular reader here you might have noticed that there have been some changes recently here at Arabic Genie. And indeed, the website now has a completely new design. Apart from overhauling the visuals completely, I hope that the re-organization of the website has made it easier for visitors to find the exact content they are looking for.
For comparison, here is a screenshot of what this website used to look like: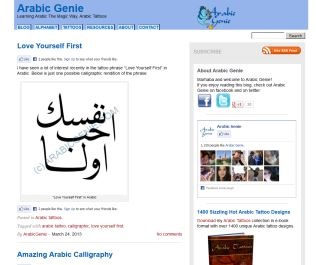 I hope you'll agree that the new design is an improvement over this.